If you're relocating to Boston, it's important to be prepared for your big move well in advance. The city of Boston has something for everyone. It's an incredibly exciting place to live with interesting neighborhoods, tons of culture, and plenty of American history. Let's not forget passionate sports fans that root for both college and professional teams. There are also many restaurants, clubs, and bars to choose from.

Keep in mind that moving to a new city is a time-consuming venture. Finding a new place to live, packing your stuff, and ultimately relocating to Boston requires both planning and patience. However, it's well worth it.
Even if there is a lot to do before the big move, you don't need to be overwhelmed. Moving can be made so much more manageable if you take it one step at a time. You will also significantly reduce your stress levels if you set a definitive timeline.
Our ultimate checklist for relocating to Boston will help you move in the smoothest and most efficient way possible.
1: Visit Boston
Prior to relocating to Boston, you should visit here at least once or twice. Make sure to pack a guidebook to the Hub. You can also go to city hall for various maps, recommendations, and brochures. If you want to explore the neighborhoods before committing to a specific one, set up a phone call with a real estate agent. They will help you get the lay of the land regarding the various neighborhoods in Boston. Depending on where you're going to work, how you'll be commuting there, your price range, and other needs they'll be able to suggest a few neighborhoods.
During your visit, make sure to check out different parts of town. You have been initially attracted to one neighborhood, but upon visiting fall in love with another. You should also ask your real estate agent to show you apartments that meet your criteria during your visit.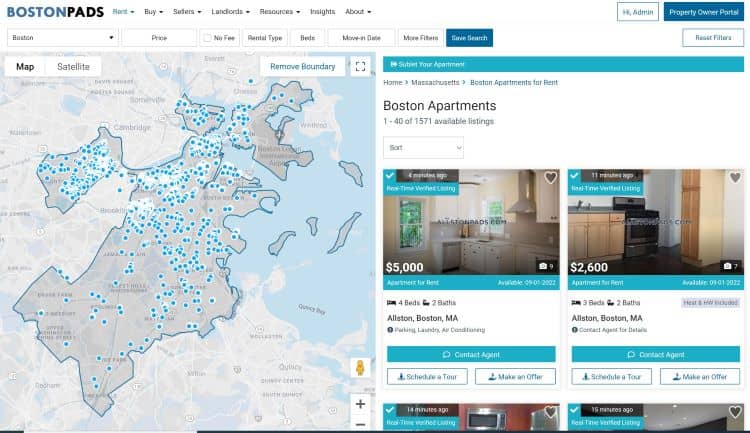 2: Find A Place To Live Before Relocating To Boston
Moving is stressful enough. Imagine moving to a new city if you don't have a place to live yet? That's why it's so essential to find an apartment or house to move into before relocating to Boston. We already mentioned how important it is to work with a real estate agent. Yet, it's worth mentioning again. Your agent will perform a significant amount of the tasks that you either can't do or don't want to take on. They are your eyes and ears in Boston.
A licensed real estate professional will ensure that you're getting into the best situation based on your set of circumstances. The Boston Pads Real Estate Portal suggests many talented rental agents and buyer representatives. If you can't make a trip to the city before moving here, they will set up showings through video conferencing. Your rental agent or buyer's representative can do all of the footwork for you. He or she can also take care of the paperwork, and even negotiate on your behalf.
3: Budget For The Moving Expenses
If you're moving out of state when relocating to Boston it certainly won't be cheap. If you hire a professional moving company, it could cost up upwards of $2,000 to $3,000 or more. That's why you need to factor this into your overall budget so that it won't come as sticker shock. We suggest that you contact a few movers first to see how much money it will cost.
Moving day will be a heck of a lot easier if you hire a company to do everything for you. However, if the figure is too high you can always go the do-it-yourself route. You'll probably need to rent a moving truck and pay for moving supplies and other necessary expenses. If you're being relocated for work, check with your employee to see if they will cover the moving expenses.
4: Choose Your Moving Date
You have found an apartment to rent or house to purchase and signed on the dotted line. The place is yours now. The next step is to choose your moving date so that you can actually relocate to Boston. When scheduling the move, you need to consider some factors. For example, if you're using a moving company, their calendar will come into play. You also need to consider your work schedule, any family related concerns, and the weather. In addition, the day that you move on will also affect how much it will cost.
There is a higher demand to move on weekends, holidays, and during the summer months. That means there are fewer movers available and the costs are typically higher. The winter is a good time to move price and availability wise, but you do need to be cautious of snowstorms. You can also save a bit of money by moving on a weekday.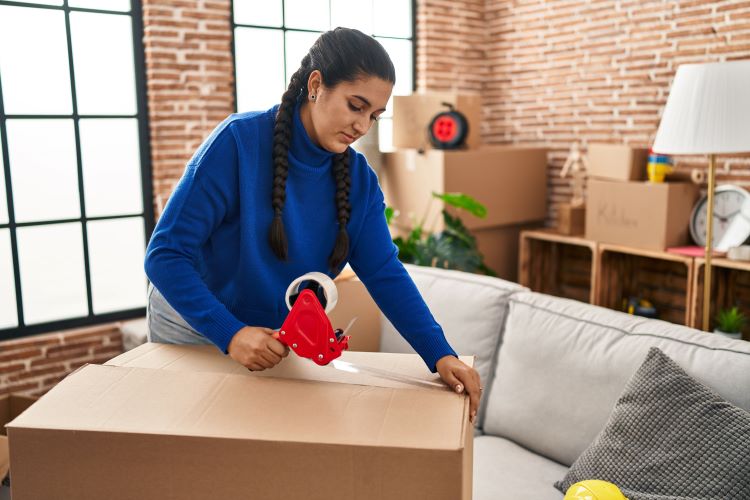 5: Purchase Your Moving Supplies
Relocating to Boston means you're going to need to pack up your current apartment or house. You're going to need the right supplies including moving boxes, bubble rolls, bags of foam popcorn, and lots of packing tape. You should purchase these items about a month in advance of your move so that you can start the packaging process.
6: Formulate A Packing Plan
Remember that old saying "prior planning prevents poor performance?" It certainly applies to packing about your old home in preparation for relocating to Boston. You should come up with a realistic timeline and make a solid plan before you start shoving things in boxes. It's always a good idea to pack non-essential items first. That way you won't need those things before your move. Home decor items, books, artwork, and certain electronics are all examples of non-essential items.
Pack your essential items last. You're going to need these things leading up to your move. For example, kitchen utensils, dinnerware, and toilet paper are all essential items. Pack all records and important documents separately, and make sure the boxes are easy to identify. When packing, you're sure to come across items that you don't want or simply can't take with you. You can either sell these things before you move or donate them to charity.
7: Transfer Or Cancel All Local Memberships
Sometimes the little things that add up end up slipping through the cracks when you relocate to Boston. For example, a lot of people forget to cancel their gym memberships. They end up paying the fee every month for months on end until it finally dawns upon them. The same holds true for local community-based clubs. Most organizations require a 30-day in advance cancellation notice. So, it's a good idea to cancel your memberships at the same time that you start formulating your packing plan. If your gym has a location in Boston, make sure to transfer it before you move.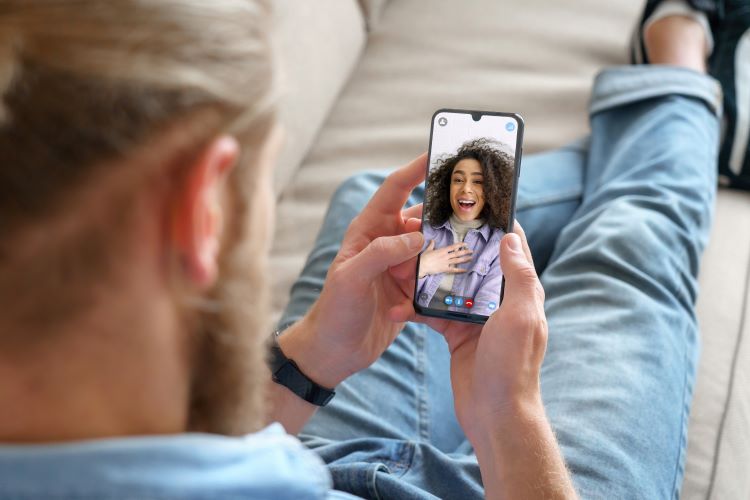 8: Inform Others That You're Relocating To Boston
Although it may sound obvious, many people forget to inform their family, friends, and neighbors that they're relocating to Boston. You probably won't have time to have an in person or even phone conversation with everyone. However, you can absolutely find the time to send out a group email with your new address and other details or post it on social media as is popular these days.
9: Set Up Your Utilities
Before relocating to Boston, it's important to set up your utilities with the local companies. That way, you'll have electricity, cable television, and Internet available when you arrive at your new home. It's also important to cancel your utilities at your old home. Some utility companies will allow you to transfer from your old address to your new one in order to make things easier.
10: Forward The Mail To Your New Address
Forwarding your mail is simple. It can also be done well in advance of relocating to Boston. Simply get on the United States Post Office website and pick the date that you want to start forwarding your mail. It's as easy as that.
11: Pack A Suitcase with Clothes And Essentials
If you're relocating to Boston from out of state, you should pack a suitcase. That way, you'll have a few days' worth of clothes and other essential items handy at all times. It can take the moving company a few days or even a week to arrive in Boston with your belongings. Even if it only takes a day, most of your things will be in boxes. That makes is hard to find what you need until everything is unpacked.

12: Enjoy Your New Adventure In Boston
At this point you've completed the process of relocating to Boston. The next step is to finish unpacking and settle into your new home. Once you accomplish that it's time to explore the city and everything that Boston has to offer.
The Boston Pads Real Estate Portal is the number one source for buyers, sellers, renters, landlords, and investors. You will find all of the data, tools, and tips that you need to make important real estate related decisions.