Boston is an incredible city. It's famous for a great deal of things. However, it is also known to be pricey. First and foremost, it's costly to live in the northeast in general. In fact, living in Boston is a lot higher than the national average. That means things such as housing and entertainment are more expensive than in most other cities. However, you do get what you pay for, so to speak. Although living is Boston is going to come at a premium, it's well worth the price of admission. So, why is Boston so expensive? It's actually based on supply and demand. There is a great deal of people who want to live in Boston.
However, there are not enough units to house everyone. So, why is Beantown such a desirable city? First of all, Boston is an absolutely beautiful city. The weather is perfect for people who enjoy the change of seasons. Boston is also chock full of history. It is the place where the American Revolution first began. There are many amazing entertainment options including wonderful bars, restaurants, museums, and shows to choose from. The city is also home to numerous higher education institutions.
Boston is also one of the fastest growing job markets in the country according to a recent study by Glassdoor. Many of these employment opportunities are in the fields of finance, medicine, and technology. Those are all typically high paying jobs. So, how do these factors affect you from a financial standpoint? Let's find out.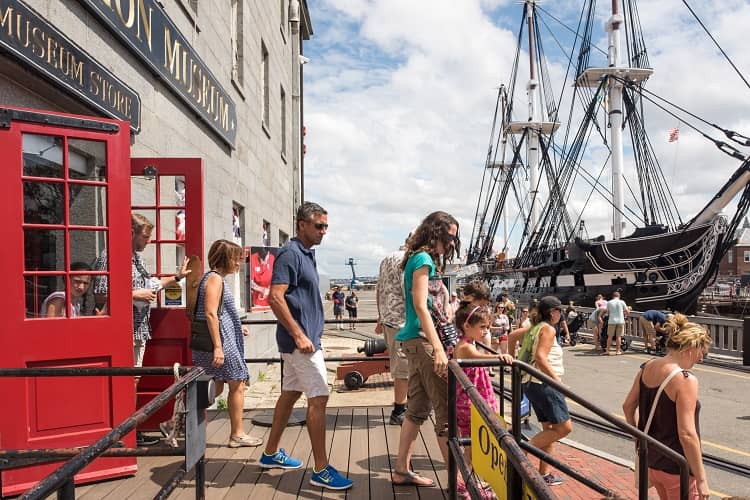 The Cost-Of-Living
Why is Boston so expensive? It's due to the consumer price index. The average cost for one person to live in Boston is $2,899 per month according to LivingCost.org. The number increases to $5,962 per month for a family of four. That means Boston is in the top 1% of most expensive cities on the planet. The cost of living in Boston is over 50% higher when measured against the national average. Living in Boston is expensive. However, it is well worth it. There are so many places to see and things to do in our wonderful city. Once again, you get what you pay for, so to speak.
The Affordability Factor
Although the cost of living in Boston is high there is something that balances that out quite a bit. It's called the affordability factor. Salaries and hourly pay rates in Boston are higher than most other places. Good paying jobs means people can afford the higher cost of living. In addition, approximately 50% of the people who live in the city graduated from college. Furthermore, 22% of Boston citizens have advanced degrees according to Bloomberg CityLab. Many college graduates stick around and end up working in the city. That's a main reason why the typical salary in Boston is 48% higher than the national average according to Payscale.com.
On average, people who work in The Hub earn $77,000 per year. That's more than New York City, which has a higher cost of living. In addition, there are a plethora of free entertainment options available in Boston. This particular factor also helps counterbalance the high cost of living in the city.
The Quality-Of-Life
Why is Boston so expensive? It has a lot to do with the fact that Beantown offers a high quality of life. That means living in Boston is well worth the additional expenses. In fact, the city is currently listed as #121 of the best places in the world to live. Although 121'st place may not sound great it actually is. You need to consider how many places there are to live across the globe. In essence, being number 121 on the list places Boston in the top 2% of cities world-wide. It also puts The Hub at #39 on the list of best places to live in the country. That means we rate a lot better than places such as Los Angeles, New Orleans, and Honolulu.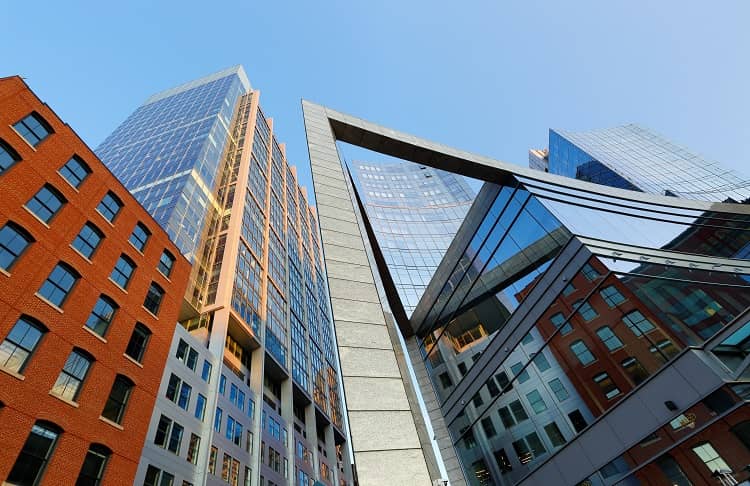 The Cost of Housing
Why is Boston so expensive? The cost of housing factor is one of the main reasons. In fact, real estate is approximately 300% higher when compared to the National average. That figure would be hard to fathom if the pay scale in Boston wasn't so high. Fortunately, the average salary and hourly rate is amongst the highest in the nation. The median sales price for a home in Boston is now at $799,000. We are currently experiencing a sellers' market. That means there are more buyers than there are properties for sale. To further clarify, we are talking about a low amount of supply and a high level of demand.
In some cases, buyers are getting into bidding wars with each other over the same properties. That is driving up the sales prices even further. In many cases, sellers are selling for far above their original asking price. Supply and demand also affect the cost of housing factor for the rental market. According to Boston Pads Real Time Rental Data, the median monthly rent for a 2-bedroom apartment in Boston is $2,449 per month. That figure jumps to $3,039 monthly for 3-bedroom Boston apartments. In addition, the standard utility bill is 17% higher in Boston when compared to the national average.
The Cost of Food
Why is Boston so expensive? Another reason is due to the high cost of food. According to the Greater Boston Food Bank the average monthly bill for one person is $349/month. That is just about 24% higher when compared the national average. The good news is there are zero state taxes on groceries. Let's take a look at some of the average food costs….
• Gallon of milk: $3.51
• Loaf of bread: $2.82
• Dozen eggs: $2.52
• Pound of bananas: $0.80
• Pound of chicken: $5.24
• 1.5-liter water bottle: $2.50
There is a 6.25% tax on meals when you eat at a restaurant, get takeout, or have it delivered. Speaking of restaurants, the price you pay for food and drinks depends on where you go. The cost for a meal in Boston can average anywhere from $15 to $50 or more. For example, the city has a great deal of high-priced restaurants that tend to exceed $50 per meal per person. On the other hand, many Boston restaurants cater to college students and are far more affordable.

The Cost of Entertainment
As we mentioned earlier, Boston offers a great deal of free entertainment options. This holds especially true when the weather is warm. For example, you can take a walk on the Freedom trail or visit the Boston Public Gardens. In addition, a great deal of Boston residents enjoys spending time on the Boston Commons. There is also abundance of indoor concerts, plays, and Broadway shows with various ticket prices. If you enjoy going to the movies, the average price of admission is approximately $15 per person. You should also keep in mind that gym memberships are typically on the expensive side. It's not uncommon to pay upwards of $75 per month. However, many apartment buildings now have full gyms that at free for residents.
The Cost of Healthcare
Why is Boston so expensive? The city is famous for having some of the best hospitals and healthcare options on the planet. In fact, people travel to Boston from across the country and all over the world. They can spend months or even years at time here getting the top-notch healthcare that Boston provides. That increases the need for housing even further, which in turns raises the prices. In addition, hospitals and hospital staffs in Boston are constantly expanding. That means even more people need housing, especially in neighborhoods that are located close the hospitals.
The cost of healthcare in Beantown is on the high side. Healthcare costs are approximately 36% higher when compared to the national average. That can be a difficult pill to swallow if you're paying for the expenses out of pocket. The good news is that many of the jobs in Boston include a high paying salary and healthcare insurance. Let's take a look at some of the average healthcare costs:
• Dentist visit: $128.59
• Doctor's visit: $149.68
• Optometrist visit: $140.26
• Veterinary visit: $66.81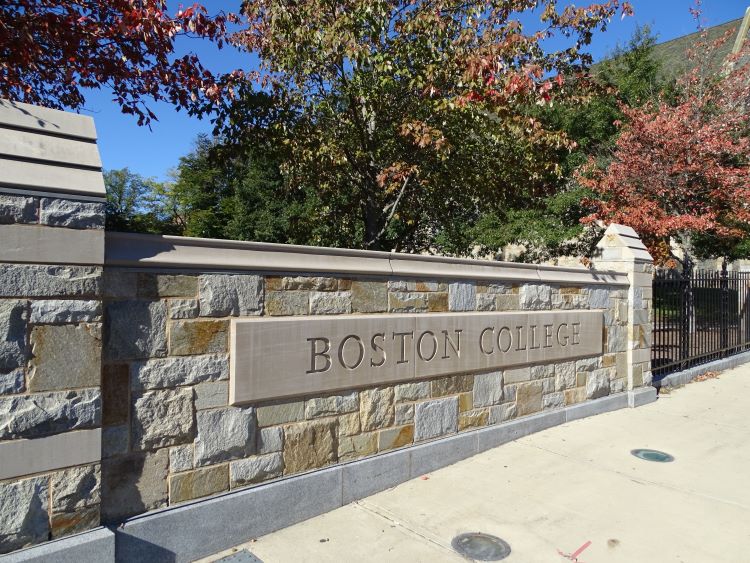 The Higher Learning Factor
It almost goes without saying that Boston is an education hub. In fact, that's one of the things that the city is most famous for. There are thirty-five (35) colleges, universities, and community colleges located in the Boston area. For example, Northeastern University, Boston University, Suffolk University, Emerson College, and many more call Beantown home. World-class universities such as MIT and Harvard are located only 15 minutes away and are easily accessible by public transportation.
Approximately 152,000 students attend colleges and universities in Boston. Although the city encompasses 10% of the state's total population, it comprises 34% of the state's total enrollment. In addition, students come from across the country and all over the world to attend schools in Boston. That's a lot of students in a small city. It also increases the demand for everything from apartments to food supplies, which drives up the prices. This is yet another factor as to why is Boston so expensive.
The Proximity to Other Major Cities
Boston is conveniently located on the East Coast near other major cities. For example, New York City is only 189 miles away. Bridgeport, CT is approximately a 2.5-hour drive. Providence, RI is considered a neighbor at only a 51-mile distance. Being close to other major cities and hubs makes Boston an incredibly attractive place to live. That's another reason why it's so expensive. Being nearby other major cities is an important factor for business travelers. It's also essential for residents that have family and friends in nearby major cities.
In conclusion living in this great city is absolutely on the higher end of the scale. Nevertheless, it is well worth every single penny. There is no other place like Boston. People can walk on the same cobble streets that our founding fathers traveled during their quest for freedom. You can row your boat down the Charles River or catch a game at the historic Fenway Park. There is literally something for everyone in Boston. By the way, we don't mind if you call it Beantown, The Hub, The Cradle of America, or The City of Champions. They're all great nicknames.
It's always a smart idea to utilize Boston Pads for your real estate needs. The Boston Pads real estate portal at www.Bostonpads.com is far more than a search tool. You will also find a plethora of tips, tools, and valuable information. Boston Pads is your number #1 resource for everything related to Boston real estate and the real estate scene across the city. It's the perfect resource for renters, buyers, sellers, landlords, property owners, property managers, and real estate agents. If you've been looking for a one stop real estate resource then your search is over. Welcome to Boston Pads!