If you're a landlord, a vacant Boston apartment for rent is not making you any money. It's costing you money each day that the unit sits empty. Mathematically speaking, it is extremely difficult to catch up financially within an 18-month period if your apartment stays vacant for one month. In fact, the only real way to catch up is to start looking at value add strategies to create a better long-term outcome.
Having a Greater Boston apartment that is vacant can cause a tremendous amount of stress, to say the least. Quickly filling those vacancies is essential for any successful real estate rental portfolio or business. Finding some tactics that will make a real impact can often be unsettling; especially in a tight labor market with rising inflation. Nobody ever said the real estate game is easy. If it was, everyone would be investing in Boston apartments for rent.
You need to have the ability and mindset to think outside of the average real estate box to succeed. Otherwise, your units may very well sit empty for several months, not just the September 1st rental market. Deploying rapid action and care to your vacant apartments is crucial for your overall success. The good news is demand is extremely strong at the moment, and inventory is lower than it's ever been. The real- time availability rate in the city of Boston is 0.76%, and only 0.24% of Boston apartments are vacant. This means with just a few strategic moves your apartment for rent will soon be leased. In fact, if you reposition the asset with careful and thoughtful improvements, you could very well see the highest rent roll your property has ever delivered.
So, what can you do if your Boston apartment for rent is still available a couple of days before 9/1? First, don't despair. Here are some actionable steps you can take…

1: Conduct A Thorough Walk Through
Is your Boston apartment for rent still on the market? If you don't have tenants lined up for September 1st it's important to conduct a detailed walk throughout your unit. You may have to visit it several times over a few days to get the tenants to help organize and clean up to make it showing ready. Sometimes, the unit is simply not showing well. Let's be honest, some tenants can be extremely messy. If potential renters come in and see piles of dirty clothes and trash everywhere, especially if it's causing the unit to smell bad, they will most likely not want to live here. The unit may be in great structural condition, but it needs to be organized or deep- cleaned. Make sure you have a heart-to-heart talk with your tenants. You should also mention that if they keep the place cleaner it will rent faster and therefore less disruptions in their personal time.
However, it's also quite possible that it is time for some innovative upgrades for your Boston apartment. The walk- through is a good time to make note of any changes that are needed, and get in contact with professionals that can deliver quick turnaround time. Wear-and- tear is normal, and regular TLC over the years will help keep your apartment in great shape. Studies have shown that landlords that put money and updates into their properties along the way each year have a much better overall rental income and happier tenants.

2: Make Needed Small Repairs and Updates
Of course, noticing what updates are needed isn't enough. You need to make the changes. The improvements don't necessarily need to be large, involved, and expensive projects. For example, changing the lightbulbs can go a long way in providing better light in the apartment. Changing your light fixtures often isn't very expensive, but it can have a dramatic impact in how the property looks and how quickly it rents. If your property has outdated ceiling fans, you can often make it look far more modern by just upgrading those as well. These type of small improvements do not necessarily break the bank, and can increase the rental income by over $100 per month. You can often recoup your investment within 6 to 24 months depending on how many upgrades you perform.
Sometimes it's the little things that make a tremendous difference. However, you may need to make bigger changes to attract potential tenants. If the kitchen appliances are old and outdated, you should consider replacing them with new ones. If you can budget for stainless-steel equipment, it will attract even more potential tenants. Keep in mind that not all apartment hunters in Boston are looking for a September 1st lease. You can relist your unit for 9/15 or even 10/1, instead. That way you'll have time to spruce it up a bit. During the brief time your unit is vacant, consider re- sanding the hardwood floors and giving them a fresh coat of polyurethane. Most renters really appreciate a very shiny and clean- looking floor. You should also look at it as an opportunity that may not come around again for many years, so overall it is a good investment if you have the window of time to get it done right now.
Remember to always enlist the help of a professional for any repairs you may not be qualified to do- such as electrical or plumbing repairs.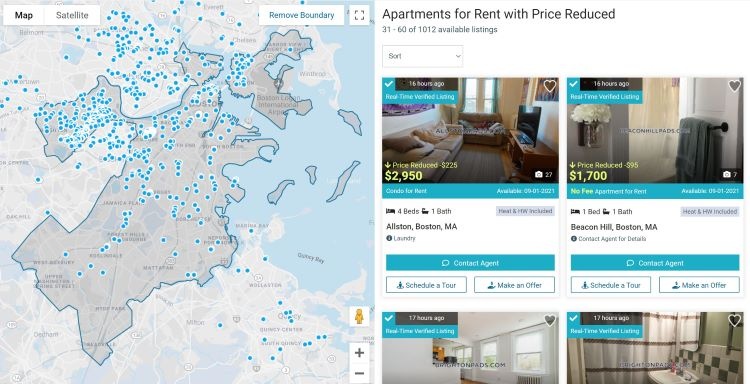 3: Consider a Price Reduction
A price reduction is often the quickest way to get your apartment rented- ask any experienced leasing agent. Many property owners view it as a bad business decision. However, you may need to do whatever it takes to get your Boston apartment for rent leased by 9/1. A significant price reduction will absolutely attract potential tenants. This holds particularly true for renters who are waiting for the last-minute hoping to get a great deal. This is the time to do a risk assessment and determine if you should cut your losses for a good, paying tenant.
An empty unit is costing you money every day that it's not rented. On the other hand, a paying tenant is bringing in much-needed cash each month. If you have a mortgage on the property, your renter is also helping you build equity. In essence, you are using part or all their monthly rent to pay off the loan. The median days on market for a Boston apartment is currently 18 days. If your apartment has been on the market longer than that, chances are your asking price is too high.
Keep in mind, you can reduce the price of your rental unit without reducing the monthly rent. A price reduction can also mean reducing the upfront costs in order to attract tenants. Instead of asking for the first month's rent, last, and security, you could ask for only 2 months up-front. If the tenants have good credit, some landlords only ask for the security deposit. It will go a long way in closing the deal.
PS: all price-reduced apartments are featured in their own section on the Boston Pads site! We get thousands of unique visitors to our site every week and this will give your apartment for rent some much needed fresh exposure.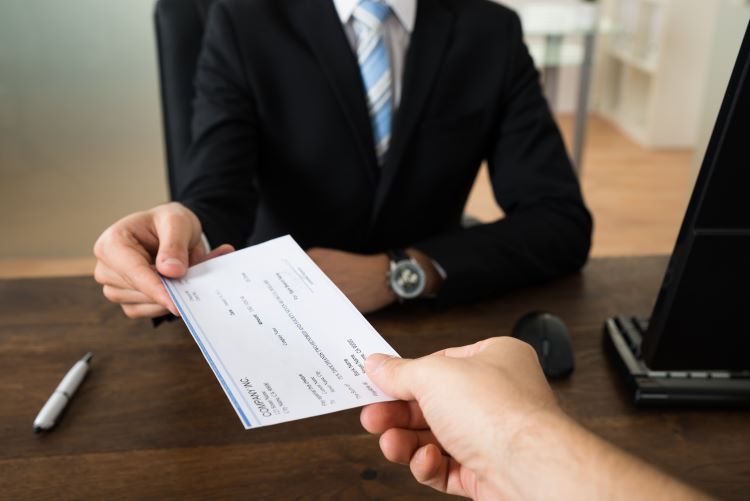 4: Pay the Broker's Commission
No fee apartments are extremely attractive to apartment seekers, but only about 15 percent of Landlords are paying the Brokers commission at this time. Perhaps it is a good idea to pay the brokers commission and keep your rent at the same price instead of reducing it to see if that stimulates more interest and showings in your property. It's important that you try different strategies each week and talk with real estate agents in Boston that are experts in apartment leasing. You don't want to be spending a lot of time talking to a residential real estate agent that focuses on sales. They are not really geared or equipped to know the rental market. You also want to be wary of sales agents that focus on selling apartment buildings. These agents often spend nearly all their time listing properties but are not showing other properties, so they don't have a good handle on the current market rents. Find agents that will give you real time information on best pricing strategies for your apartment rental.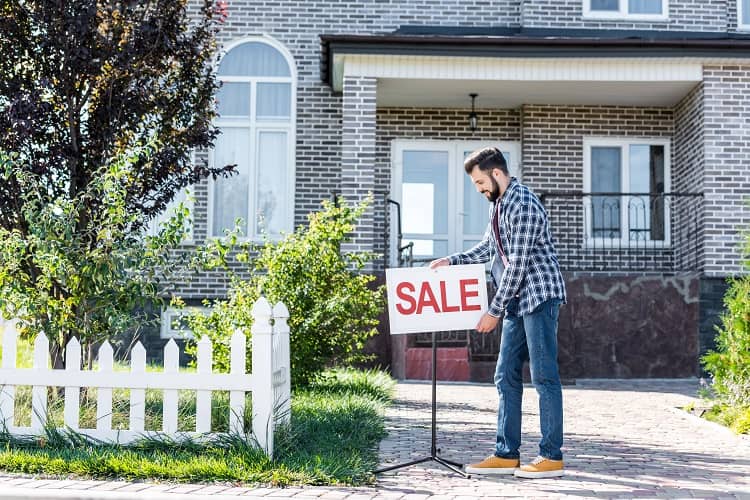 5: Consider Selling
If your Boston apartment for rent has not leased for 9/1 then maybe it's time to sell the place. Deciding when to unload an investment property certainly is a big decision. You want to cash out at the right time and walk away with a great return on your investment. That time could be right now.  Buyers are still getting into bidding wars with each other, though that trend is slowing down. It may be time for you to take advantage of this market. If you think that it may make sense to sell, you can get a FREE CMA.
6: Check Out the Boston Pads Property Owner Portal
Have you been attempting to lease your Boston apartment for rent with no luck? If so, it's always a smart idea to compare your unit to others that are still available. That way you can ensure that your unit is competitive. Simply go to the Boston Pads Property Owner Portal. You'll also be able to make any necessary changes to your rental property's listing. We guarantee to syndicate your apartment listing to the most locations on the Internet and social media, providing you with the widest possible exposure for your real estate investment.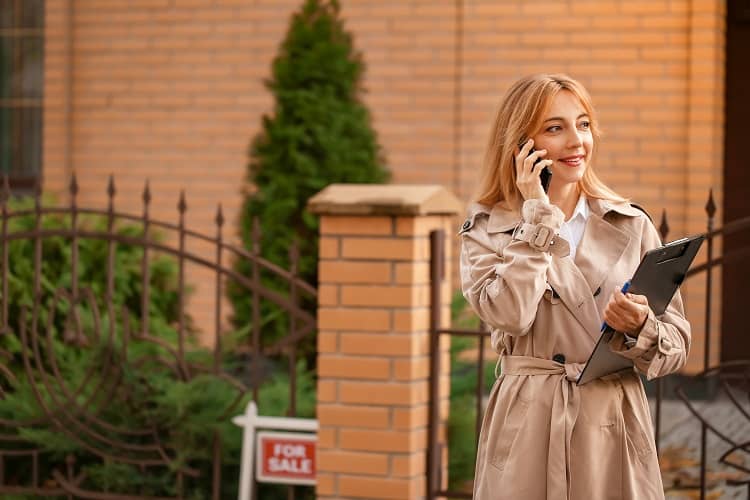 7: Call Our Landlord Hotline ASAP
If your Boston apartment for rent simply hasn't leased for the 9/1 timeframe, don't panic. All you need to do is call our Landlord Hotline at 617-208-2197. Each and every one of the licensed professionals at the Landlord Listings Desk are fully equipped to help you. They will provide you with the best advice possible for getting your apartment rented without delay. That's why so many landlords turn to Boston Pads.
In conclusion, there are things you can do if your Boston apartment for rent hasn't been filled for the 9/1 lease term yet. Remember, inventory is extremely tight at the moment and renters are still actively looking all over the city. That being said, it's always a smart idea to utilize Boston Pads to help you fill your residential investment property. The Boston Pads real estate portal is far more than a Boston apartments for rent search tool. You will also find a plethora of tips, tools, and valuable information. Boston Pads is your number #1 resource for everything related to Boston real estate and the real estate scene across the city. It's the perfect resource for renters, buyers, sellers, property owners, property managers, and real estate agents. If you've been looking for a one stop real estate source then your search is over. Welcome to Boston Pads!