5 Concerts to Take Your Kids to (That Aren't Kids Bands!)
If you are looking for a real rock band that produces a concert both adults and their kids alike will rock out to, look no further than Imagine Dragons. You and your kids will have a blast singing along to their radio hits like "Bones" and "Enemy" at this amazing show, which has been widely reviewed by parents as an extremely family-friendly environment.
Yeah, we all know him from his boy band days, but just like us, Harry Styles has grown up, and so has his music (don't even pretend that you aren't bopping along to "Watermelon Sugar" on your commute to work). There may be a few thousand screaming girls surrounding you at this show, but the top-notch music makes it worth the ringing ears. Harry puts on a fantastic, family-friendly show that is definitely a must see!
You don't need to be a "Swifty" to appreciate this concert! Taylor presents an amazing theatrical experience in this high-energy show that is full of the hits we know and love. It is the perfect experience for parents to share with their kids, no matter their age. (Hey, Mom: Can we go see Taylor Swift? Love, your 40-something-year-old).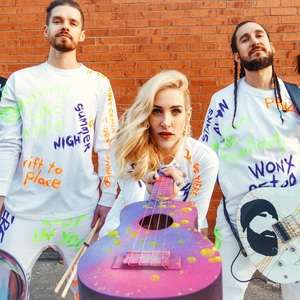 You (along with 186 million of your closest friends) know them from their viral "5 Peeps, 1 Guitar" cover of Gotye's "Somebody That I Used to Know." Their fun YouTube videos are a hit with the kids, and the energy in their live show is amazing. Get ready for flying ukeleles, confetti, giant balloons, and popular songs played on household items you didn't even realize could be played like musical instruments. And don't worry — if the power goes out, they can probably play the whole show for you on take-out containers leftover from their dinner.
Since their time on "The Sing-Off," this five-person acapella group has skyrocketed to fame, for good reason! They perform a mixture of pop music that your kids will recognize and original songs that will have you grooving in your seat. The show is jazzed up with fancy lighting, sets, and choreography, and their amazing harmonies and vocal orchestrations will leave you wondering where they hid the band! (Hint — it is nowhere; everything you hear comes from the mouths of five insanely talented singers!)
During the Christmas season, Pentatonix presents a holiday tour, where the entire concert is comprised of your favorite holiday songs. This is truly the perfect first concert experience for your little ones.